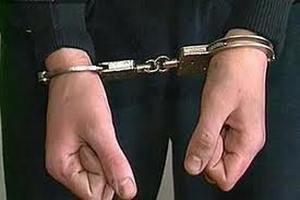 The CI unit of the Security Service of Ukraine detained four citizens who spied for the DNR and LNR terrorist organizations. The citizen of Ukraine "Z", YOB 1973, and the female citizen of Ukraine "Ch", YOB 1956, spied on behalf of the Donetsk People's Republic terrorist organization.
The citizen "Z" was recruited by a DNR militant known as "14". The detainee following the instructions of the militant collected and provided intelligence information about the Ukrainian AF components operating in the ATO area by recording the movements of military aircrafts and helicopters deployed at Chuguyivskyi military airfield (Kharkiv region).
The DNR representatives together with "Z" planned to commit a subversive act in the fuel and lubricant storage located on the airfield.
Following the order of the DNR cell, "Ch" collected and passed to the terrorists dedicated detailed information about the location of checkpoints, firing points and also heavy armored vehicles of the Ukrainian AF units in Mariupol and Volnovakha districts of Donetsk region.
The CI unit of the SSU suppressed criminal activities of the citizens "K" and "Sh", the members of the militant group led by Mozghovoi. The detainees are the residents of Lysychansk (Luhansk region). They collected and passed information about the activities of ATO forces to the leader of a reconnaissance and subversive group of Luhansk People's Republic terrorist organization.
On June 2014, "K" and "Sh" were recruited by the militant "M", an advisor to the LNR intelligence unit and a representative of the Russian special services (now he is in the Russian Federation).
Also the mentioned individuals used the liberated territory to stack weapons and explosives received from the LNR terrorists, aiming for their subsequent usage in subversive acts against the ATO forces and Ukrainian civilians.